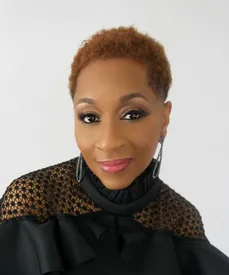 Nneka J. Owens, MA, LPC, NCC
I'm a Licensed Professional Counselor specializing in individual, couples and family therapy. I work primarily with Teens and Adults.
I'm a graduate of Spring Arbor University, where my studies centered around Relational Issues and Mood Disorders, which includes Anxiety, PTSD, Depression, Stress and Anger Management. I'm currently, completing certification in Imago Therapy, in an effort to assist couples in overcoming their challenges, while arriving at a place of understanding so healing can take place.
In 2009 I founded Truth Party for Relationships, a forum that allows both single and married men and women the opportunity to freely express their thoughts about dating and companionship. I recognize that most of the conflict we experience in our personal interactions is a result of lacking the proper "tools" to build healthier bonds.
My therapeutic approach incorporates an interactive, solution-focused, cognitive behavior and family systems approach, which includes use of a Genogram. My goal is to provide support and practical feedback to help you effectively address life's challenges. I integrate complementary methods and techniques to provide a personalized approach to counseling each client.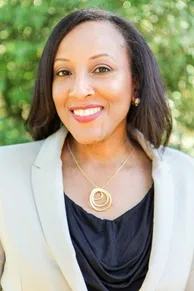 Ayanna Harris, MA, LPC, NCC
My name is Ayanna Harris Licensed Professional Counselor with 17 years of experience in helping individuals and families make positive changes. I have a Master of Arts Degree from Wayne State University in Counseling. I apply a Solution Focused/Person Centered approach to support growth and goal achievement with my patients. My patients include couples and individuals, including teens and young adults. Together, I seek to create a trusting relationship that will lead to change. My desire is to promote self-awareness, esteem building, and accountability to help clients realize their potential.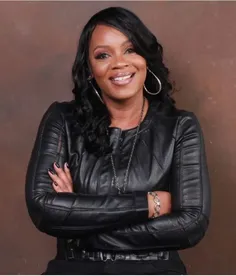 Yvette Michelle Anderson, MA, LPC

I am a Mental Health Therapist currently practicing in Dearborn Michigan. I graduated from Spring Arbor University where I received my Master's Degree in Counseling Psychology with emphasis on depression, anxiety, relationship, grief, self-esteem and Christian Counseling upon the clients' requests. I use Person-Centered, Solution – Focused, CBT, and Reality Therapy when working with clients to help promote a healthy mindset in order to promote healthy living.
I am known for creating a relaxed, comfortable, and warm environment to help reduce the anxiety in counseling especially for first time clients. I have a genuine, non-judgmental, and caring approach to ensure everyone can openly discuss their feelings and struggles privately in a comfortable and relaxed setting.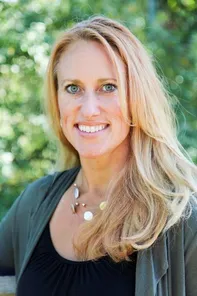 Kathryn L. Ryan, MA, LLPC
"Being challenged in life is inevitable; being defeated is optional."
This quote is not only a pillar in my book, "Living an Inspired Life," it is a driving force in what I do and who I am. It is what inspires me to work with you to overcome the challenges you are facing right now.
Before becoming a counselor in 2012, I taught high school and middle school for 15 years, spending my last three working as a specialized counselor to our "at risk" youth population.
From teens to adults, I have helped people to deal with and/or overcome such things as depression, anxiety, low self esteem, self mutilation, suicidal ideations, sexual identity issues, family interventions, mental, physical, and emotional abuses, and drug dependencies.
Currently, I work as both a counselor and a CrossFit trainer, in addition to giving annual sermons in Christian Spiritualist churches around Michigan.
I believe and live in the purpose of bettering the mind, body, and spirit. If you have a desire to make a change and are willing to work on becoming and achieving more than what you are in this moment, I am here to help.
Jasmine Stephens PhD, LPC
I am a graduate from South University with a Master's Degree in Clinical Mental Health Counseling. I currently specialize in counseling for individuals, children, couples and families in Dearborn, MI. The approach to counseling that appeals to me most as a person and a counselor stems from a cognitive-behavioral philosophy. This philosophy stresses that negative patterns of thought about self and the world are challenged in order to alter unwanted behavior patterns or treat mood disorders.
My role as a counselor is simply as a facilitator who encourages joint collaboration with clients to seek resolutions to any problem at hand so that clients may achieve a better quality of life. I do not limit the therapeutic modalities used to a specific theoretical orientation and tend to employ the methods best suited to help the client in the best manner possible.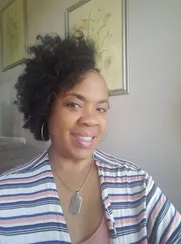 Felicia Moses, MA, LLPC

Genuineness, authenticity, compassion, and uniqueness are who I am as a counselor. I believe working from the inside out by providing an individualized approach to meet the needs and wants of the client. I meet the clients where they are in life and walk alongside the journey of healing and restoration. I aim to empower and inspire my clients by listening and understanding their journey to overcome obstacles faced

I am an honors graduate from Central Michigan University with a Master's Degree in Clinical Mental Health Counseling. I have experience in counseling children, teenagers, adults, couples, and group counseling. My specialties include anxiety, depression, anger management, defiance issues, marital conflict, postpartum depression, ADHD, and trauma-related disorders.
Life comes with many challenges, but they don't have to be challenging alone. I am committed to providing a space of tranquility and peace to those I serve. I practice from an eclectic approach of evidence-based practices to fit the client's need, whether it be Cognitive Behavioral Therapy, Solution-Focused, Motivational Interviewing, to the integration of Christian concepts, if necessary. My approach to therapy is built upon the principle of respect and compassion through a caring therapeutic relationship. Your mental health and overall wellness are essential, so believing that you have the potential to step over the threshold into your new beginnings is what I strive for in each session.
Helen Foutner, MA, LLPC

Hello you have taken the first step in your journey toward healing, peace and empowerment. My name is Helen, I graduated from Walden University with my Masters in Mental Health Counseling. I have always had the desire to help others achieve goals that they thought was impossible. You can do anything you put your mind too.
You are stronger than you know, reaching out is a sign of strength. I am here to help you find ways to cope with whatever situation you are facing alone with finding courage and motivation in a safe and non-judgmental environment. My focus is working with clients dealing with anxiety, depression, career change, relationship, marriage and family issues.Although our pass can have a positive or negative impact on our future, my goal is to use Person-Centered Therapy, Cognitive-Behavior Therapy, Creative Art Therapy and Solution-Focused Therapy to help yo realize your full potential and to help you understand life has many challenges and that you can overcome any situation. I look forward in working with you.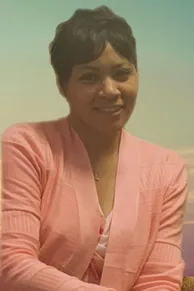 Karen, MA, LLPC
When individuals experience or have witnessed a trauma event, it is not unusual for their life to unfold. One of my passions is to assist them with the healing process. I help teenagers and adults to find a healthy concept of themselves that can help strengthen their relationships with other individuals. There is no single approach to facilitate therapy. My range of modalities, includes but not limited to Cognitive Behavioral Therapy (CBT) and Reality Therapy. I provide psychoeducation, which is an evidence based therapeutic invention that provides clients with information to better understand and cope with life stressors.

My educational background includes a MA in Clinical Mental Health Counseling from University of Detroit Mercy. I have a B.A. from Marygrove College and worked as an intern at New Oakland Family Services, Salvation Army Rehabilitation Center and completed my practicum at University of Detroit Mercy. Please feel free to reach out to schedule a session.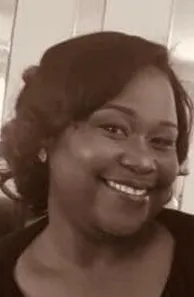 Tami Allman MA, LPC, CAADC
I am a Mental Health Therapist. I graduated from Siena Heights University with a Masters of Arts: Counseling Education 2010.
My work is my ministry with an emphasis on mood disorders, anxiety disorders, self-esteem issues, eating disorders, and substance abuse. I utilize Play Therapy, Art Therapy, Mindfulness, Person- Centered, Solution – Focused, CBT, DBT-focused techniques, and Reality Therapy when working with clients to help promote a healthy mindset for the purposes of experiencing a balanced lifestyle.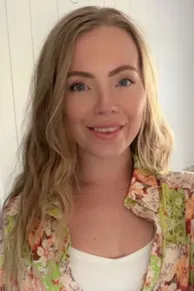 Kelsey, Office Manager
Hello! I'm Kelsey and I am the office manager and one of your first points of contact here at the counseling office. I strive to create a warm and welcoming environment where clients feel safe and valued. My role is to ensure smooth operations and provide administrative support to our team of therapists. I understand that seeking therapy can be an emotional and vulnerable process, and my goal is to make the journey as seamless and comfortable as possible for our clients. I will do my best to assist you and create a positive experience when working with us.