Welcome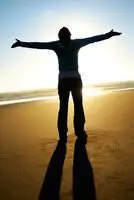 Find your heart's True North
Human beings naturally fall into habitual patterns, but some of us will wake up one day, feeling a little uneasy at how far off course we've drifted.
When this happens, people feel they've lost themselves, but have no idea how to live intentionally to find their true selves again.
Stop drifting through your one and only life. Bring intention back into your thoughts and actions.
Our fears of a disintegrating marriage, depression, anxiety, and how our loved ones will handle a conversation about these fears stifle many. Unutterably terrifying, our anxieties seem less real when unspoken, so often, we stay quiet. We drift away from our support network.
Keeping subjects off-limits further isolates us; we carefully step around emotional landmines, blocking true intimacy. Shake off isolation. Find your voice in a safe environment with one of our compassionate practitioners. Through our solution-focused therapy and practical feedback you'll gain clarifying perspective.
Using cognitive-behavioral therapy techniques, we will examine your thoughts and actions, and how they reinforce each other. Our practitioners may make use of Genograms to understand your most significant relationships to learn more about your own motivations.
It took courage for you to come to this page. Please look around the site some more. If you have further questions, call or email us.
When you are ready, call to schedule an appointment. We look forward to meeting you.
Please call or email us for an individual, couples or family therapy consultation today.